Dianne Dinkel
Assistant Professor, CAPS Online
Remote
P708-710-9858 / Eddinkel@csuniv.edu
CREDENTIALS
Grand Canyon University (BS)
Arizona State University (MBA)
Northern Arizona University (EdD)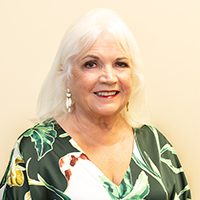 Dr. B. Dianne Dinkel is an assistant professor for the College of Adult and Professional Studies. She has a background in education and finance, completing her Master of Business Administration with Arizona State University, her Doctor of Education with Northern Arizona University and putting those skills to task for over 28 years in various capacities. She served as the senior fiscal officer at Grand Canyon University and as the Vice President of Business Affairs for Concordia University as well as Kohl Children's Museum of Greater Chicago. In 2006, she began service as fiscal director and ultimately President/CEO of ATHENA International – an organization that supports, develops and honors women leaders through multiple leadership programs.
An educator by heart, Dinkel stepped into a faculty role in 2011 at CSU, teaching courses in both the Master's and Bachelor's programs in CAPS. She teaches Ethical Decision Making, Innovative Managerial Strategies, Managing Diverse Cultures, Social Entrepreneurship, and Macroeconomics. Dinkel's awards include Who's Who in Higher Education (1994), Grand Canyon University Distinguished Alumnus, Outstanding Service Award for Public Education from the American Cancer Society, The International Alliance for Women 2009 World of Difference Award, The 100 Women Making a Difference in Chicago from Today's Chicago Woman magazine (2011), The Women of Wealth magazine, 2011 America's Women Top Mentoring Leaders award, The Sand Springs Education Foundation 2013 Hall of Fame Inductee, and in 2014 the recipient of the prestigious ATHENA National Leadership Award, where she remains to this day as a Founding Lifetime member and mentor of ATHENA and their mission.
In her spare time, Dr. Dinkel enjoys reading, traveling, and most importantly, being "Nana" to her five grandchildren.
Your Purpose. Our Mission.
I came to CSU because of its mission to promote academic excellence in a Christian environment. My personal passion is to help students achieve their full leadership potential, both as a student and professionally in a Christian environment. Within the structure of the CAPS program, I am able to fulfill my passion for the nontraditional adult student. I love that there are no boundaries to our outreach in the online program that CSU offers, and see unlimited potential to provide our programs throughout the world.

Dianne Dinkel
RECOGNITION & HONORS

Who's Who in Higher Education (1994)
Grand Canyon University Distinguished Alumnus
Outstanding Service Award for Public Education from the American Cancer Society
The International Alliance for Women 2009 World of Difference Award
The 100 Women Making a Difference in Chicago from Today's Chicago Woman magazine (2011)
The Women of Wealth magazine, 2011 America's Women Top Mentoring Leaders award
The Sand Springs Education Foundation 2013 Hall of Fame Inductee
Recipient of the prestigious ATHENA National Leadership Award, 2014
Sand Springs Sertoman of the Year in 2018
PUBLICATIONS & PRESENTATIONS

A Financial Viability Study of the Association of Business Administrators of Christian Colleges, May 2006
MEMBERSHIPS & AFFILIATIONS

ATHENA International Founding Lifetime Member
City of Sand Springs Sertoma, past president
City of Sand Springs Board of Adjustments, Chair
Sand Springs Symphony League, President
Secretary-Treasurer of Devotion Church, Inc. in Sand Springs, OK.
Secretary-Treasurer of Genesis 12:2, Inc. in Muskogee, OK. (a non-profit working with providing help in food-desert communities)
Consultant to Witkop Foundation, Inc. (an organization that works with military, veterans and first responders)