Laurel A. Glover
Director of the Public Health Program, Associate Professor of Public Health
Health Science Building
P843-863-7379 / Elglover@csuniv.edu
CREDENTIALS
MPH
RCP
RRT-NPS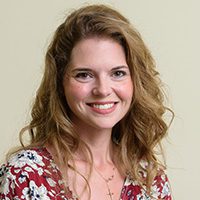 Laurel A. Glover, MPH, RCP, RRT-NPS joined the CSU faculty as an Assistant Professor of Public Health in 2019. After training as a Respiratory Care Practitioner, she continued her education with an undergraduate degree in management and a Master of Public Health in global health from Liberty University. She is currently working toward a Doctor of Health Sciences degree in the same field. Glover also earned her specialty credential as a Neonatal/Pediatric Specialist from the National Board for Respiratory Care in 2018. Glover completed her Master's practicum on the effects of integrating public health education in health science disciplines at the associate degree level.
Other research includes the effects of multidisciplinary clinical simulation for health science students. Additionally, she has worked with community and hospital based health programs throughout Central America, the Caribbean, and Asia, providing education and consultation services. Her current research interests include global health, community health, and healthcare simulation. Glover previously served as the Respiratory Care Program Director at Trident Technical College. Additionally, she worked for several years in clinical medicine as an RCP. She is originally from the Pacific Northwest but has called Charleston home since 2002.
Your Purpose. Our Mission.
The CSU environment allows me to get to know my students on a more personal level. I am better able to invest in them due to small class sizes, a strong sense of community on campus, and the freedom to tailor each student's learning experience based upon their strengths and opportunities for growth.

Laurel Glover
RECOGNITION & HONORS

2018 School for International Training Faculty Seminar Study Abroad: Public Health, Community, and Healthcare Systems in India Participant Scholarship
MEMBERSHIPS & AFFILIATIONS

South Carolina Public Health Association
National Board for Respiratory Care
American Association of Respiratory Care
Licensed Respiratory Care Practitioner, SC Board of Medical Examiners
Credentialed Neonatal/Pediatric Specialist, National Board for Respiratory Care