Arnold Hite
Professor of Economics

P843-863-7909 / Eahite@csuniv.edu
CREDENTIALS
Economics (PhD)
Economics (MA)
Economics (BA)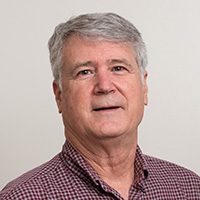 Dr. Arnold Hite is a Professor of Economics and has been married to Sharon Parham Hite for 43 years. They have one son, J. Hite, a cardiologist in Wilmington, N.C. Hite's interests include: sailing, kayaking, hiking, and old cars. Hite is also interested in history, especially economic history and the history of science.

Your Purpose. Our Mission.
All students want to graduate. But, many think of their professors as obstacles to graduation. They imagine we are trying to prevent them from graduating. Instead, I view my job as a facilitator. I want to help each student achieve their goal of passing my class and ultimately graduating.