Eddie Maddox
Assistant Professor, CAPS Online
Remote
P864-934-6993 / Ejmaddox@csuniv.edu
CREDENTIALS
BS in manufacturing engineering
MBA
PhD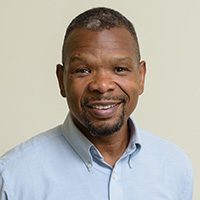 Dr. Maddox has an undergraduate degree in manufacturing engineering from Western Carolina University. He has an MBS from Southern Wesleyan University and a PhD from Capella University in organization and management. He has been teaching at the college level for over 12 years.
Dr. Maddox is married to his wife, Candace, and they have two children: their daughter, Kristin, and their son, Brian. They live in the upstate of South Carolina. Dr. Maddox is a family man and enjoys spending time with his wife and children. The game of football is his passion and he played in both high school and college. He was even an All-State, All-Area, All-Conference football player in high school and an Academic All-American football player in college! He now enjoys watching football at all levels: little league, middle school, high school, college, and professional. His favorite college team is the University of South Carolina Gamecocks and his favorite professional team is the Dallas Cowboys. He also enjoys playing golf and deer hunting. Above all else, he loves the Lord and the truth and light He brings to his life—God has total control of everything in his life.
Dr. Maddox worked in the manufacturing sector for over 31 years, where he held positions in engineering, operations, and quality. He has experience in engineering and engineering management, operations management, supply chain management, operations strategy and planning, quality management, process analysis, inventory management, lean manufacturing, and product design. His background in manufacturing and supply chain management helped lead him to his current role as CSU's Subject Matter Expert in supply chain management, where he helped to develop the supply chain management degree program.
Your Purpose. Our Mission.
My purpose is to teach, coach, and mentor students to learn things that will help our society. By allowing God to order your steps and keep you on a mission, you will help make our world a better place for future generations through learning and collaborating with others in our society.

Dr. Eddie Maddox
RECOGNITION & HONORS

Total Quality Management instructor
Problems Team Leader for complex automotive, industrial, and aerospace customers
Kaizen Events leader and facilitator for set-up reduction projects
PUBLICATIONS & PRESENTATIONS

Co-authored a Supply Chain Management book in 2015
Author of "How to Beat the Odds: Be Driven!" in 2020
MEMBERSHIPS & AFFILIATIONS

Leadership Anderson
AIM Board Member
President of the T.L. Hanna High School Booster Club for two years
President of The Meadows Homeowners Association