Walter Brigman
Director of Strack Center and Denominational Relations
Remote
P843-863-7058 / Ewbrigman@csuniv.edu
CREDENTIALS
BA in Christian Studies, CSU, 2011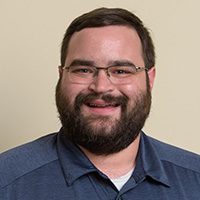 Walter is a 2011 graduate of CSU, earning a BA degree in Christian studies. He came to CSU after several years of bi-vocational church planting and pastoring in the Charleston area. He is an ordained pastor and is serving at a local church in the North Charleston area.
Your Purpose. Our Mission.
We get the opportunity to see students find out God's plan for their life during their time with us. From initial interest to graduation, we want to see students grow and thrive during their time with us.