Sherry Dial
Assistant Professor of Nursing
Nursing Building
P843-863-7787 / Esdial@csuniv.edu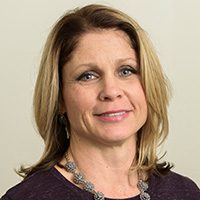 Mrs. Sherry Dial is currently working towards her EdD in education leadership at CSU, though she has already earned her MSN from CSU, and a BSN from Southern Illinois University of Illinois, where she graduated summa cum laude. Mrs. Dial has had the pleasure of caring for patients undergoing bone and marrow transplants, and those in intensive care. She has also worked in an ambulatory eye surgery center.

Mrs. Dial's nursing experience extends over 15 years and her teaching experience began as an adjunct nursing instructor over 8 years ago. She is still going strong as a full time nursing instructor here at CSU. She is a member of Sigma Theta Tau and Nurses Christian Fellowship. Mrs. Dial practices her Baptist faith and continues to spread the word of God to anyone who will listen.
Your Purpose. Our Mission.
Going the extra mile for my students means not only showing them compassion, but role modeling what compassion means in the healthcare setting. It also includes instilling in them the meaning of self-confidence. Students have a plethora of stressors in their life that interfere with their self-confidence. My aim is to help them see what they are potentially capable of and how they can make their dreams possible.

Sherry Dial, RN