Emory Hiott
Instructor of Marketing
Jones Hall
P843-863-7282 / Eehiott@csuniv.edu
CREDENTIALS
MBA, Charleston Southern University
B.S. in Marketing, Clemson University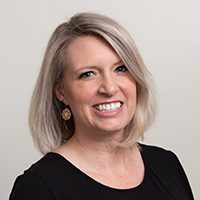 Mrs. Emory Hiott graduated with her B. S. in Technical Marketing from Clemson University, an MBA from Charleston Southern University, and she is currently working on her Doctorate in Marketing at Gardner-Webb University. Hiott has worked in both the corporate and non-profit world before coming to CSU to teach full-time. She brings a wealth of knowledge from these past experiences as well as a network that has been beneficial to several students. Her key research areas include: Artificial Intelligence, Consumer Behavior, and Digital Marketing.

Hiott lives in Charleston with her husband, son, baby on the way, and their dog, Poogan. The Hiott family attends First Baptist Church of Charleston, and enjoys boating, biking, and the beaches as much as possible.
Your Purpose. Our Mission.
I absolutely love the fact that I get to talk about Jesus and relate him back to key discussions in business. Helping students understand how to possess a Christian world-view in an overly secular environment brings an element to the classroom that you can't achieve elsewhere.


Mrs. Emory Hiott, B.S.